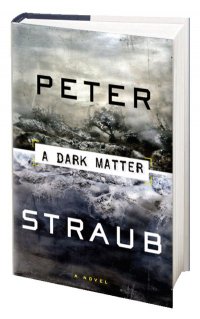 Details on the official Peter Straub Facebook page:
Win a signed copy of A DARK MATTER! Straub's Madison, Wisconsin is a scary place, but every town has its secrets, right? Describe the scariest thing about your town here. The best entry as judged by the administrators will win a signed copy of A DARK MATTER. Contest ends midnight EST, 2/9/10.
Don't post your descriptions here! Post 'em over there!
But if you're wanting to comment here, tell us what you're reading, what you like, and what you're dyin' to read next. I'd love to hear from you!
I've just finished reading an ARC of Connie Willis' new book, Blackout. I'll be posting a review tomorrow.