Lisa Abbate of Wordmountain.com has done a terrific  interview about self-publishing with author-advocate and co-founder of  Writer Beware, novelist  Victoria Strauss. Ms. Strauss outlines some of the hows, whys, and best-practices writers should be aware of when they're investigating self-publishing options, for Absolute Write's readers.
Self-publishing is a perfectly viable model for a number of writers and a number of niches, but the various business models out there introduce a whole set of complications and dangers for any savvy writer to be aware of. In addition, it's important that anyone planning to self-publish understands what they're looking at, in terms of distribution and sales numbers:
Writer Beware often hears from authors who believe they've been scammed by self-publishing companies, when in reality it was their expectations that were the problem—they didn't realize that the average self-pubbed book sells fewer than 200 copies, or that the wholesale distribution offered by most self-pub companies is only half the distribution picture.
Read the whole interview here!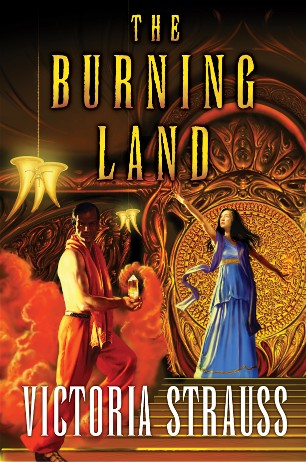 Victoria Strauss is the author of seven fantasy novels for adults and young adults, including the Stone duology (The Arm of the Stone and The Garden of the Stone) and the Way of Arata duology (The Burning Land and The Awakened City). She has written hundreds of book reviews for magazines and ezines, including SF Site, and her articles on writing have appeared in Writer's Digest and elsewhere. In 2006, she served as a judge for the World Fantasy Awards. She maintains the popular Writer Beware website (www.writerbeware.com) and blog (www.accrispin.blogspot.com). She received the Service to SFWA Award in 2009. Her personal website is http://www.victoriastrauss.com/
Lisa Abbate is a nonfiction author's coach, writer, and editor for many innovative technology companies. She's been a longtime contributing writer at Absolute Write and editor at Coyote Wild. Her website is www.wordmountain.com. She is also the founder and executive director of an environmental organization, visionforsalem.org.
You can find more interviews with Victoria Strauss on these websites:
WOW (Women On Writing) interview