I want to be Comic Sans.
Kind Benefactor
Super Member
Registered
Joined

Nov 5, 2010
Messages

8,138
Reaction score

2,136
Hear ye, Hear ye!
The First...uh...SECOND of December is once more upon us, which means that we stand on the precipice of yet another season of writer-based joy and wonderment.
That's right, gang, polish up your prompts, spool up your spellcheckers, and flex those fingers because it's time once again for the Best Thing to Happen to Humanity Since the Invention of Tacos....
THE SEVENTH* ANNUAL SEKRIT SOLSTICE SCI-FI/FANTASY STORY SWAP!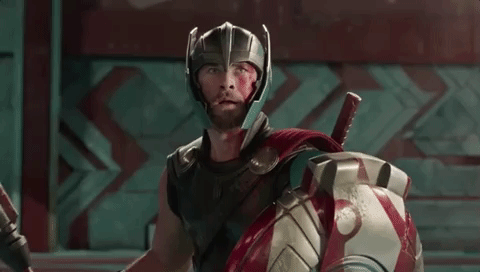 This one never gets old.
So what exactly is the SS-SFF-SS you may ask?
The SS-SFF-SS (AKA: The Sisyphus) is a writer-focused word party where writers trade stories based on provided prompts and a secret matching system. Basically, all participants submit details for the kind of story they want to receive and what they're willing to write. Once we close prompts, participants are secretly paired up via the Story Elves and a lot of math, they create a story based on their assigned prompt, then provide it to the Story Elves who send it to the giftee a la Secret Santa.
The best part is that authors not only gets to write something fun or outside of their normal comfort zone, but everyone who participates walks away with a story written just for them. Hilarity normally ensues, especially when we try to match authors with stories in a blind Guessing Thread.
If you want an idea of the general madness involved, feel free to review last year's
SS-SFF-SS Event
and the
SS-SFF-SS Guessing Threa
d (password: vista).
What the Sisyphus is not:
1) Stressful: This ain't NaNo nor your publisher's deadline.
2) Lonely: We're a family here. We lean on each other.
3) Judgmental: Genre, word count, and typos don't matter here.
Basically, we prompt, we write, we trade stories, we guess, we share the joy of the event, and we create life-long bonds with our fellow writers.
If this sounds like your kind of literary playground, then here are the rules and such.
The Rules and Such:
RULE #1) HOW TO PLAY:
There are two primary ways of participating:
RECEIVING/GIVING
and
GIVING ONLY
. (See Rule #5 for
The Beta Option
.)
1a) RECEIVING/GIVING
: Signing up to RECEIVE a gift means signing up to GIVE a gift.
No exceptions
. Since the spirit of this event is giving, you ask for treasures, you have to give treasures. To do so, you'll make a post with what you want to read as well as what you're willing to write. I'll then put the names of participants in
The Sign-Up List of AWesome
located at the bottom of this post.
Also, you may absolutely write more than one story if you want!
1b) GIVING ONLY:
You may absolutely sign up to GIVE a gift, but not RECEIVE one. If you're the benevolent type that loves to give and give, I'll forward you a copy of my Wish List. I'll also hook you up with a giftee (or more than one if you so fancy). Please let me know if you want to give a story in general or for a specific prompt so I can match you appropriately.
RULE #2) PROMPT PARAMETERS:
When you sign up to RECEIVE/GIVE, please include a prompt that provides parameters for both your gift AND what you are willing to write for someone else. Your "receive" info can be anything: a word, a quote, an author name, an idea, a theme, etc. Just give your gifter a direction in which to run.
That said, please
KEEP IT REASONABLE.
Long, detailed prompts run the risk of not getting matched because people don't want to be boxed in. Feel free to ask for the moon, but also allow your gifter room to maneuver. If your prompt is deemed too stringent or "outlinesque", the Story Elves may contact you to tweak it.
If you refuse, you run the risk of Getting Benched (See Rule #11).
Also, please specify themes/topics that you are okay with/not-okay with, both for receiving and for giving. (i.e. maybe you want to receive a space opera, but aren't confident with writing sci-fi yourself.)
Unless otherwise specified, the person writing for you will assume all bets are off.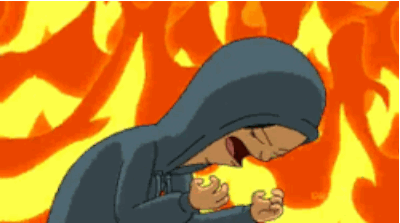 Example Prompt
:
Originally Posted by Queen Novella Von InkyQuill, High Potentate of Wordsmithia and all the Territories and Colonies therein

Golly, CM, this sounds like the best thing to happen to humanity since the invention of tacos! Of COURSE I'll participate. Sign me up to both give and receive.


Prompt: I'd like an Alt-History Steampunk YA Cookbook, please. Nothing grimdark or with explicit violence/smexy times. Bonus points for a manatee in a tutu!

I'm willing to write anything, except smexy manatees in tutus.
RULE #3) EGADS, YES!/ER, NO THANK YOU:
If a prompt really excites you or there's a prompt/person you
don't
want to write for, no matter the reason, please rep/e-mail me with your request. I'll do my best to accommodate your wishes.
RULE #4) WRITING TIME:
Once the sign-up thread closes, the Story Elves and I will pair everyone up based on provided Prompts and what people are willing to write, then send out assignments via e-mail. From the day you get that e-mail you'll have approximately 10 weeks to create your masterpiece.
As of today, our target delivery date is
MARCH 10th
. This ensures that authors don't feel pressure to write during the holiday season AND gives them enough time to get their stories to betas as needed. Keep in mind that target dates are flexible and we can always shift them if folks need or want more time.
Most important: Communicate!
If you hit a snag or have questions/concerns, please contact me via e-mail or here on AW and I'll do my best to help you out.
If you're struggling and go radio-silent, especially as we reach the final weeks of the event, the Story Elves will go into full panic mode and may initiate Rule #11.
RULE #5) THE BETA OPTION
:
This is the tangential way to participate since beta volunteers are always welcome. If you're not interested in giving or receiving, but would like to play as a beta, let me know via
Rule #12
. Authors may also seek out betas exterior to this thread/genre as they desire.
RULE #6) WORD COUNT:
There's no limit to story length. We've seen everything from 100 word poems to over 30k novellas. A good story is a good story, so don't fret the word count.
RULE #7) SUBMITTING COMPLETED STORIES:
When you're ready to deliver your story, send it to me via e-mail in Word, .rtf, or .pdf (if a different format, just let me know). Also,
please make sure to include a 200-400 word section pasted directly into the e-mail that you feel best represents your tale of wonders.
I'll use this for the guessing thread. Again, for those unfamiliar, here is a link to
last year's Guessing Thread
.
RULE #8) DON'T FRET IF YOUR STORY ISN'T "COMPLETE":
It can be rough, clunky, filled with typos, etc. Folks won't care. What they WILL care about is the fact that you put in time and effort to make something. We're among friends here, so do your best, but don't lose sleep. If the deadline hits and you need/want more time, submit what you have and work things out with your giftee for the "completed" story down the road.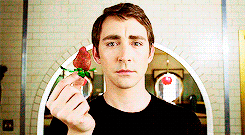 sweet
RULE #9) OWNERSHIP:
The author of the story owns that story outright.
This is especially true if the author decides to polish/expand the story for a professional market. The prompt they use is merely a motivating tool, but does not transfer ownership of the story to the giftee in any way.
Everyone who participates in this event agrees to this.
RULE #10) SAY "THANK YOU":
In the past, a few people have expressed concern about whether or not their giftee liked their story.
Once you receive your gift, PLEASE thank your gifter
. A heartfelt "thank you" goes a long way to convincing someone that the hours spent building something special were not in vain. So please be courteous and vocally appreciative.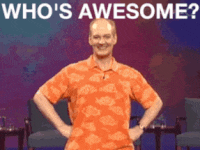 RULE #11) GETTING BENCHED:
The Sisyphus is a fun bonding experience with a great deal of latitude, however we also need to ensure it's a safe and agreeable environment for all participants. Endangering this safe space, in any fashion, may invoke Rule #11. That said, benching is a "last resort" and the Mods and I will attempt to work things out with an author long before it happens.
By agreeing to participate in this event, you also agree that actions like bailing without communicating, inflexibility, hostility, or out-right offensive/boorish behavior may result in removal from the event and/or being forced to sit out of next year's Sisyphus.
RULE #12) I'M IN!:
To ensure you have read ALL THE RULES, including this one,
please rep** me (on this post) a statement that says you have read and agree to all the rules AND that you swear to give your gift by the deadline. Please also provide an email in the rep, even if you've played in the past, so the Story Elves can send you your gift when it's time.
Once you submit your rep, I'll send you a confirmation e-mail within 24 hours.
FYI, please avoid PMing me. My inbox is stuffed with messages as far back as 2010, which I'm finally willing to admit I'll never clean out.
Here ends The Rules and Such.


The Timeline of Excellence:
December 1[SUP]st[/SUP] (oops 2[SUP]nd[/SUP]!):
Sign-ups open. Masses flock to this thread. A new dawn of storytelling breaks and hope reigns supreme.
December 22nd:
Sign-ups close. Late-comers reap a harvest of sorrow.
December 25th:
Assignments are lovingly wrapped and hand-delivered direct to your inbox. Hooray! Presents for everyone!
December 25th – March 9th
: Plots are generated, characters are drawn, and words are flung.
March 10th 17th
: Stories are due to moi. Everyone celebrates the impending burst of Spring with the knowledge that their masterpiece is a mere hours away from arriving in their giftee's inbox.
March 11th-ish 18th-ish
: Stories are delivered to giftees who are overwhelmed by teh awesomez. Guessing Thread open in SYW. Stories are read. Friendships are forged. Joy spreads through the valley and there is peace.
March Somethingth:
We crown this season's
Supreme Guessinator
who lords over all of us with her/his story-guessing might.
All hail last year's winner:
paddismac!
As Supreme Guessinator, The Goat ruled the Land of Sisyphus justly, spreading goodwill to all the people. But will
this
season's winner be as magnanimous or will they rule with an iron fist?
Only time will tell.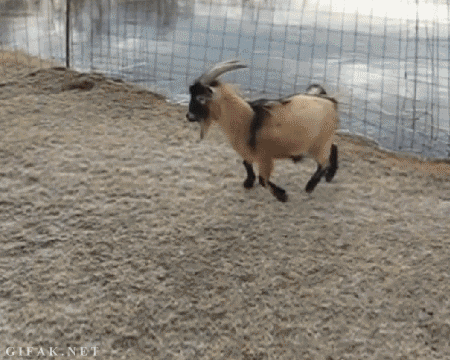 So smooth....

Personal Note:
This is hands-down my favorite writing event. There's something magical about writing specifically for another person using their prompt. Not only does it allow you to move outside your comfort zone, but also helps you explore a genre you may have never considered before. The more people who participate, the more fun we have, so feel free to tell your friends, family, kids, cats, or even that strange neighbor who mows the yard in nothing but a sheen of sweat and a smile.
And now, without further ado....
The Official Proclamation:
Let it be known throughout all the writing lands that the 2018-2019 SS-SFF-SS season is now officially open!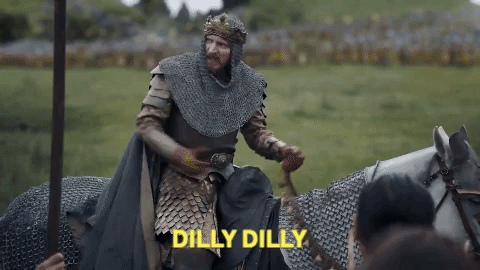 Let's light the tires and kick the fires, gang!

The Sign-Up List of AWesome:
Name:
|
Both Give and Receive(B)/Give Only(G)
1)
Kitkitdizzi
-
B
2)
themindstream
-
B
3)
Air Meermans
-
B
4)
Maggie Maxwell
-
B
5) K
jbartolotta
-
B
6)
shortstorymachinist
-
B
7)
BryanT
-
B
8)
eyeblink
-
B
9)
Shadowflame
-
B
10) J
aymz Connelly
-
B
11)
griffin
-
B
12)
Friendly Frog
-
B
13)
Michael Myers
-
B
14)
JA Rama
-
B
15)
Kate Smash
-
B
16)
tiddlywinks
-
B
17)
Esmae Tylor
-
B
18)
SianaBlackwood
-
B
19)
Jade Rothwell
-
B
20)
Albedo
-
B
21)
Tamlyn
-
B
22)
EvilPenguin
-
B
23)
Richard White
-
B
24)
amergina
-
B
25)
Myrealana
-
B
26)
Titus
-
B
27)
SeaSerpent
-
B
28)
EFB
-
B
29)
Tazlima
-
B
30)
AnnieColleen
-
B
31)
Blinkk
-
B

32)
tianaluthien
-
B
33)
Justobuddies
-
B
34)
tjwriter
-
B
35)
Cal_Darin
-
B
36)
Angela
-
B
37)
aspirit
-
B
38)
Lissibith
-
B
39)
CobraMisfit
-
B

40)
ajaye
-
B
41)
feyngirl
-
B

42)
Lilachason
-
B: NEED REP AND E-MAIL
43) hillaryjacques


Betas
:
1) Riv
2) Kjbartolotta
3) Jaymz Connelly
4) Titus
* Good gravy, 7 years!

**For those who are unfamiliar with reps, that's short for Reputation Comment. You can submit one by clicking on the blue star at the bottom left of a post (be careful not to click the triangle-exclamation point as that reports the post to a Moderator). That brings up a text box where you can enter data and submit. Hear ye, Hear ye!
Last edited: