Joined

Oct 2, 2015
Messages

872
Reaction score

134
Location
I'm writing an over-the-top farcical series about Navy SEALs. (Think "McHales Navy" or "Stripes.") I've had difficulty doing the third cover in the series in that I haven't come up with anything that's funny and also conveys what's in the book.
This first cover, however, does convey it. (A lot of the book takes place in an abandoned mine shaft in Arizona and there is a brutal sun and all kinds of funky stuff--think ghosts--happens in the mine shaft.) But it's really not funny.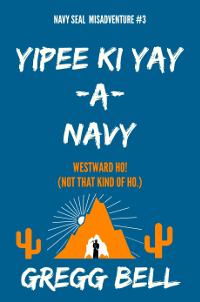 The second cover is funnier and there's a lot of gun-play in the book but no bombs and certainly not in a situation like that. But it is a little funnier.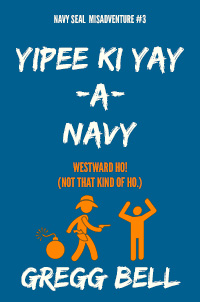 And the third. Again, no bombs in the book and no duels. But to me this is the funniest of the three.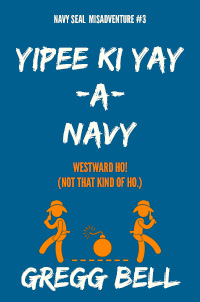 I am afraid readers will see the first cover and yawn. Or is the cover funny enough considering the title and tag line? Or maybe one of the latter two books would be better? I'm after funny. Maybe I'm wrong but I doubt readers would be holding me to the notion that "hey, where was the dueling scene with the bomb?". The books are just off-the-wall goofiness from start to finish and filled with implausible situations. The readers who've read the first two books won't care, but I don't know about new readers. And I'm really more concerned about having an appealing cover to them, than I am about the readers who've read the other books. And about sales of course. But I'm not sure so I'm asking here.
Thanks.