Sophipygian
Staff member
Moderator
Super Member
Registered
Joined

Mar 27, 2011
Messages

15,612
Reaction score

2,365
Location
Website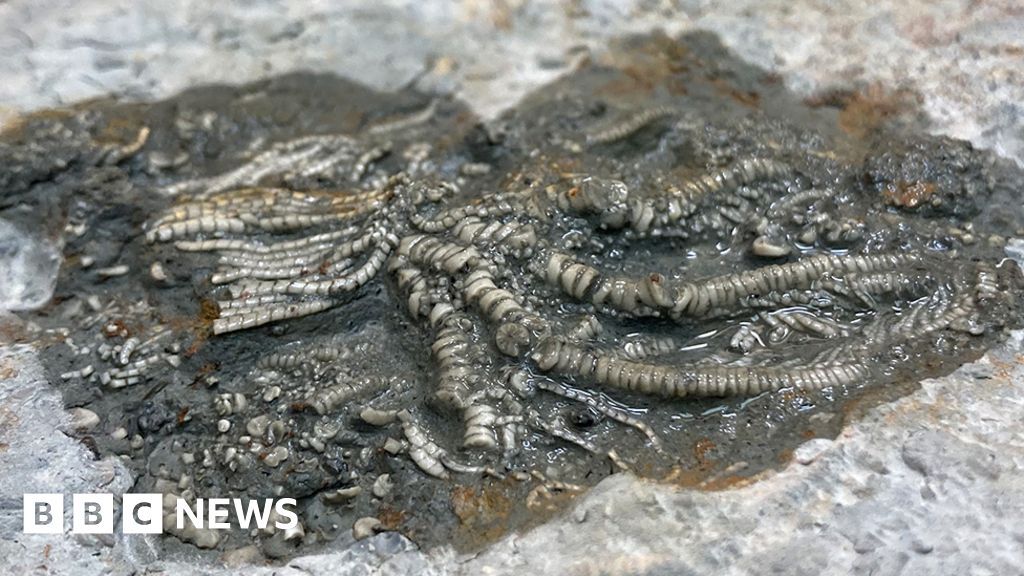 Scientists are excavating one of the most important Jurassic sites ever discovered in the UK.
A fossil site containing tens of thousands of shallow-water tropical echinoderms of many types which were buried entire in a catastrophic mudslide 167 million years ago has been discovered at an undisclosed location in a quarry in England. Paleontologists are really excited about this.
'Jurassic Pompeii' yields thousands of 'squiggly wiggly' fossils​

By Jonathan Amos
BBC Science Correspondent
The misfortune that struck this place 167 million years ago has delivered ... an extraordinary collection of fossil animals in what is unquestionably one of the most important Jurassic dig sites ever discovered in the UK.

...

Most of what we know about the deep history of echinoderms from British fossils comes from the few specimens that emerged from railway cuttings and quarrying in the Victorian age.

Tim Ewin's institution, the Natural History Museum in London, has these items tucked away in a small space that will now be utterly inadequate to accommodate the truckload of new examples that is coming.

"In this age of rock from the Middle Jurassic, only two species of starfish were known, represented by five specimens," he says. "In just a few days of collecting here, we've got 12 starfish specimens, and expect to find many more.

"And it's the same for the comatulids, or stemless crinoids (feather stars) - 200 years' worth of collecting is represented at the museum by about 25 specimens. Here, we've probably got 25 specimens just under our feet, and we've collected over 1,000."