Here are nineteen tales of magic, wonder, and science, leavened with humanity, from some of the the finest story-telling members of AbsoluteWrite.com.
The short stories in this volume explore dimensions within and without, the nature of sentience, and the mysteries of time, space, and being that concern all of us.
Stories by Alma Alexander, Suzanne Palmer, Timothy Power, Sage Collins, and many other talented writers.
Come explore with us! We've been waiting just for you.
Now Available!
Available from: Amazon in print and Kindle ebook.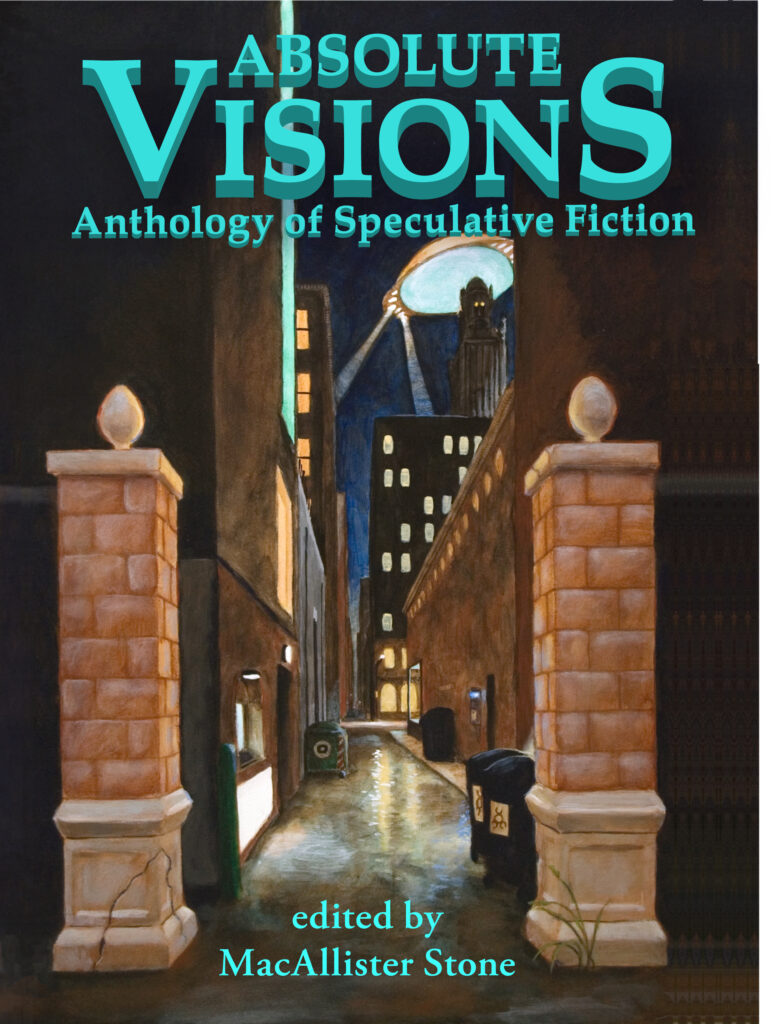 The cover painting is by the talented Alessandra Kelley!
Absolute Visions on Goodreads and on Library Thing.
D.A Lascelles reviews Absolute Visions:
the anthology easily demonstrates the massive range possible in the rather loose definitions of 'speculative fiction'. Here we have poor women benefiting from a lucky find only to lose it when they make a mistake in all the best traditions of fairy tales translated to the modern day, pulpy SF adventures of manual labourers in space and the concerns of a young teenager in the future discovering his growing homosexuality in the face of being separated from his love by his parents' relocation to a coveted off-world base.